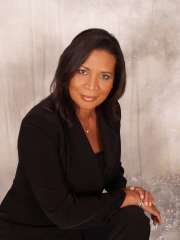 Welcome to The LMH Luxury Group Website.


I am Loriann M. Harrison, Member of the prestiguous Institute for Luxury Home Marketing, Licensed Broker-Associate, Certified distressed Property Expert, and Professional Real Estate Consultant.




Members of the Institute for Luxury Home Marketing...
Possess Market Knowledge and Essential Analytical Skills-these competencies are necessary when assisting the luxury client in meeting their goals.

Provide Service at the highest levels that save you both time and money

Are excellent sources of both general and specific information about micro-economic issues as well as national/macro-economic issues

Have developed a Professional Alliance Network of industry related affiliates available to provide services to satisfy a multitude of needs

Posess Clear Communication Skills - Attention to detail, focused listening skills, and strong verbal articulation are requirements for successful relationships; they confirm that your consultant understands your needs and expectations.

I have been working as a full-time consultant since 1998;
first in New York, and now in South Florida.
I am a multi-million dollar producer, a member of the National Association of Realtors, The Florida Association of Realtors, and The Miami Board of Realtors. I am also a Certified Trainer with Keller Williams South Florida Region and take very seriously the impact I can have on my marketplace and community. My areas of specialization include "Seller and Buyer Mastery", "Pricing Properties to Sell", "Analysis, Interpretation and Utilization of Market Statistics", and "Unique Methods of Servicing Home Sellers".

Prior to joining Keller Williams Realty PSW in 2007, I was associated with RE/MAX Real Estate, and originally began my career with Century 21.
At the LHM Luxury Group, we offer both Seller and Buyer Representation, so our clients always feel in control of their transactions. Our customized seller marketing and buyer strategy plans are designed to get you what you want in the time you want.
We are available to service you, your families and your friends, Monday thru Friday, evenings and weekends by appointment.
Our Mission as local real estate economists, is to assist our clients in gaining insight and perspective so they can make informed, intelligent decisions. We constantly strive to exceed expectations thru innovtion, dedication, integrity and expertise. Our goal is to position ourselves as the #1 Luxury Real Estate Consultants of choice in our marketplace.
| | | |
| --- | --- | --- |
| Loriann M.Harrison | e-mail:Loriann@LMHLuxuryGroup.com | Office:954-237-0713 |